une émission de
le 2009-02-21 10:29:00
Notre pauvre monde a tant de malheurs connus.
Ami, entends-tu le vol noir du corbeau dans la plaine bleue ?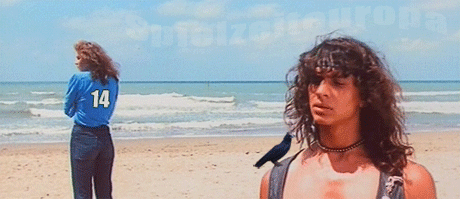 Download (60:38 min / 83 MB)
Intro

- sans musique avec un pirate qui joue et qui n'aime pas la salade de crabe

Valie Export & I. Wiener

- Bananen

Generique

- K7 KC

Drinking electricity

- Subliminal

Dmx Krew

- Maximillian

O Paradis

- A falta de palabra

Alien Skull Paint

- face the light

Deutsche Schäferhunde

- Gasmasken effect

Freeform

- blip

John Carpenter

- arrival at the library

Stereo Total

- kleptomane

Gosub

- laugh track

Bodenstandig 2000

- Weihnachten auf hawaii

Edward Ka-Spel

- The Baker's Man

Everybody's Jabitudiliki

- Electronica Exotica

Zero Zero

- Alptraum

Felix Kubin and Pia Burnette

- Kinyobi

Jane & Jeff Hudson

- Gertrude Stein

The Residents

- Laughing Song

Bouli Lanners

- Sunny

Extraits de Film

- Les Barbarians, Un Linceul, Futureworld, Phenomena, Le Limier, le manoir de la terreur, l'inconnu du nord express, Les inventions de la vie, Les guerriers du Bronx,etc ...
Commentaires (0)
Montrer